https://www.ubcsteelbridge.ca/
Amount of funding awarded
$9000
Budget Report
View budget report.
How the program has supported you
The Canadian Steel Bridge competition brings eighteen reputable universities together. Each school is required to design, analyze and fabricate a steel bridge. Teams are then scored based on weight, deflection, aesthetics, and an oral presentation among other criteria. To be able to attend such an event held in Montreal, many student leaders were produced as a result, taking initiative to organize and plan the trip. However, such an endeavor would not have been possible without the funding provided by PAF, providing funds to fabricate the bridge itself and for competition, accommodation and travel costs.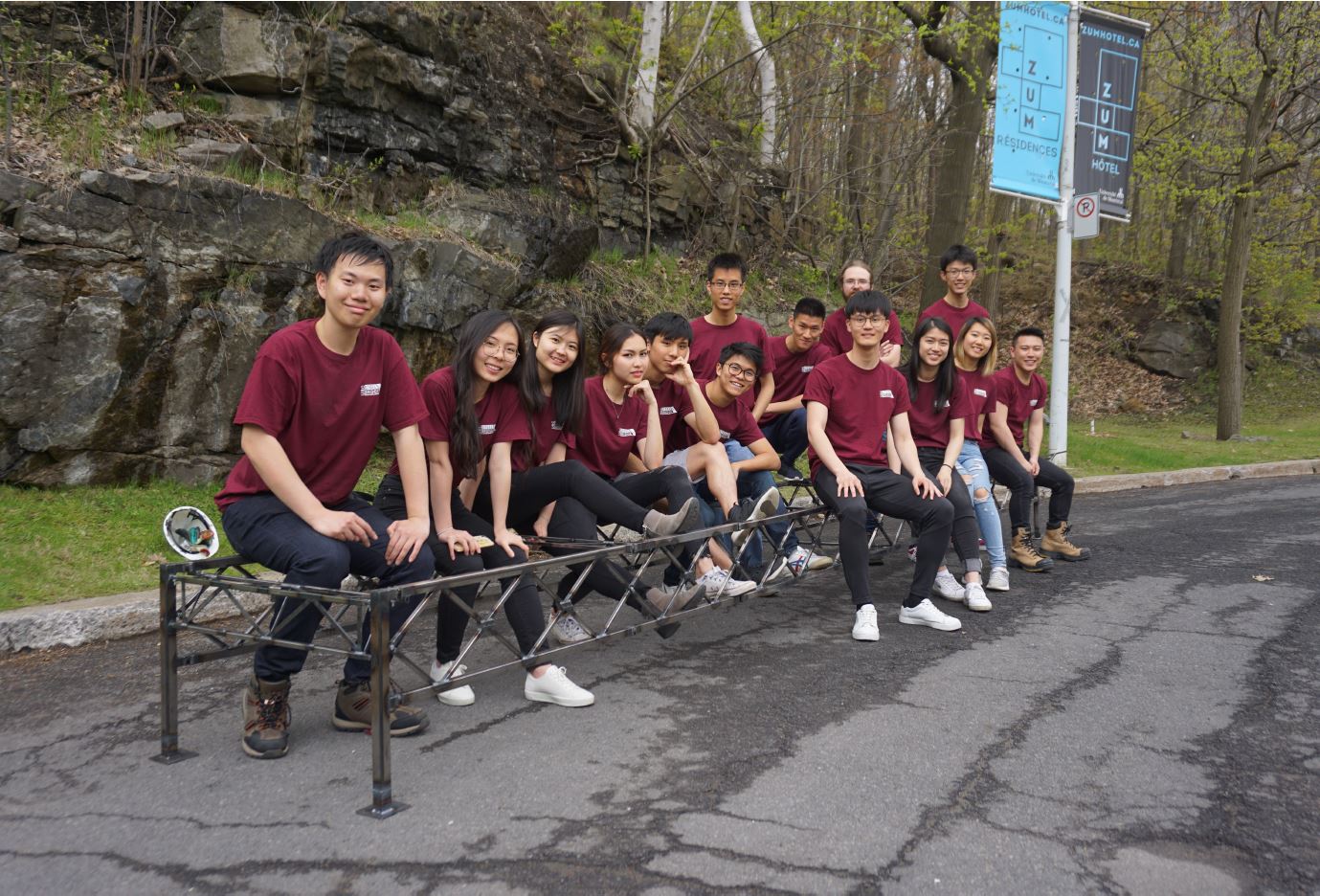 Outcomes
Steel bridge team members collaborated in design, analysis, construction, and drafting subteams throughout the year, developing transferable and technical skills. Ranging from first years who were eager to delve into civil engineering, to fourth years wishing to contribute their repertoire of experience, the team slowly bonded and matured over grueling brainstorming sessions and sleepless nights of drafting.
Out of the 50 members who began the year as part of the Steel Bridge team, fourteen dedicated members were selected to attend the Canadian's competition. The roster consisted of freshman to seniors, giving students a chance to see and feel the excitement of an international competition.
UBC placed 3rd overall, beating out 14 other teams from Canada, Mexico, and the United States. Notable awards include 3rd in oral presentation and 1st in lightness. We aim to continue improving and use this year's experience to push even higher.