Amount of funding awarded
$7993.26
Budget Report
View budget report.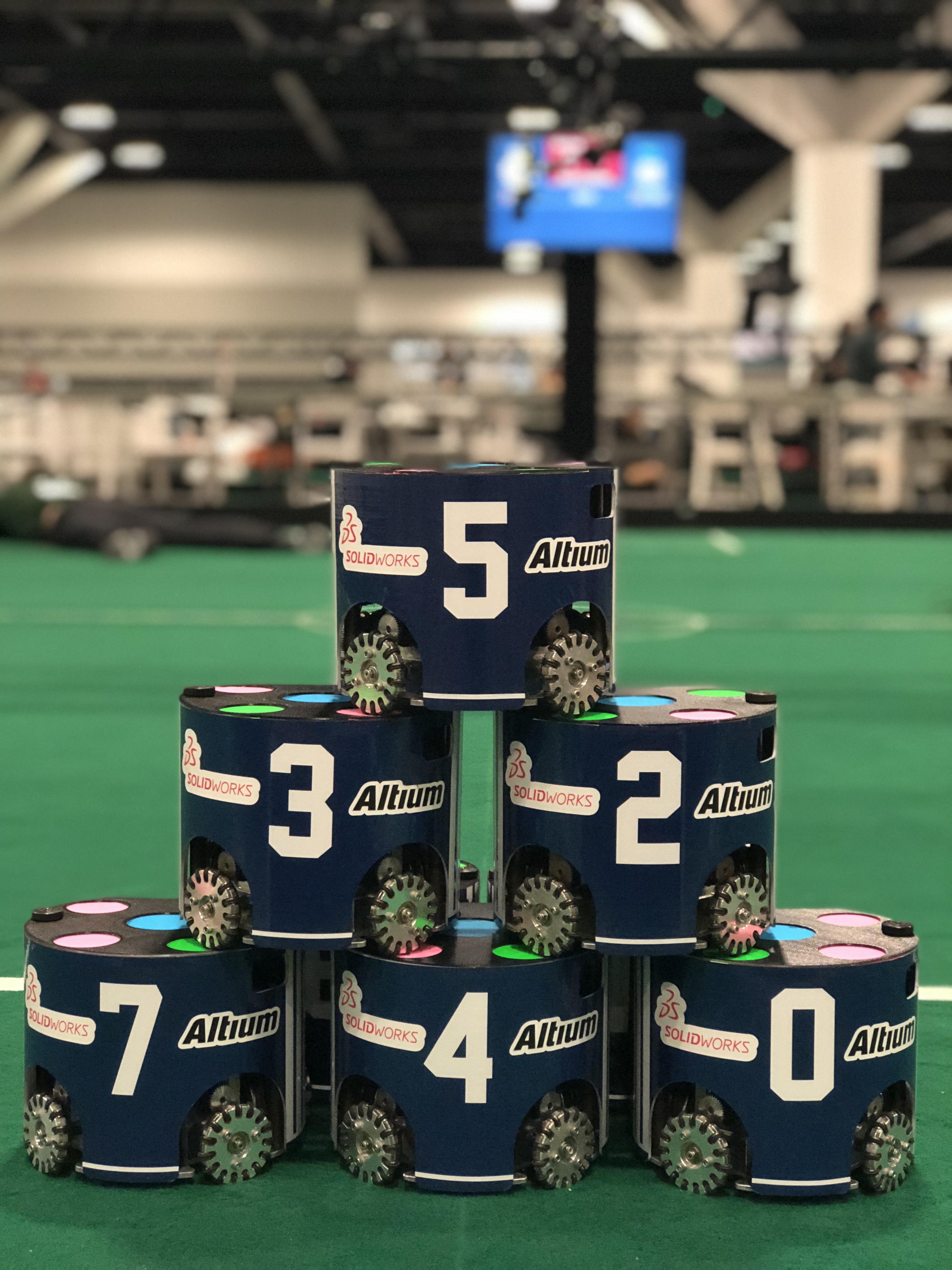 How the program has supported you
Support and funding from PAF has allowed UBC Thunderbots to repair and prototype our new generation of robots. In addition, the PAF funding aided the team in traveling to RoboCup in Australia. Each year, changes are made to improve the team's performance based on the previous year's experience. In particular, the electronic or mechanical changes must be prototyped and developed before integrating into the current fleet of robots. Financial support from PAF funding allows us to offset costs including purchases of materials – metals, composite materials, motors, and electronic circuit components – and professional machining or assembly of some complex components. With the funding to enable travel to RoboCup, our team can compete against international talent in the most complex and dynamic test environment to make changes in the years to come.
Outcomes
Our cumulative work for RoboCup this year allowed us to win the 6v6 division title. Significant efforts were made to rewrite the existing architecture to utilize the Robot Operating System (ROS) to make the codebase modular and maintainable. Skills such as passing proved invaluable to defeating the field's best. The mechanical and electrical sub-teams will continue to take this year's performance and work towards improving the new generation of robots.
Members of the team benefit by having a real-life and multidisciplinary engineering project to apply design techniques from the classroom. The electrical sub-team gains hands-on experience with board design, PCB layout, and electromechanical integration. The mechanical sub-team learns to build prototypes using CAD. The software sub-team will work with design patterns, algorithms, and workflow integration in a team. Members attain teamwork, communication, and teaching skills by working in a diverse group of engineers from various departments and academic year levels.