Amount of funding awarded
12000
Budget Report
View budget report.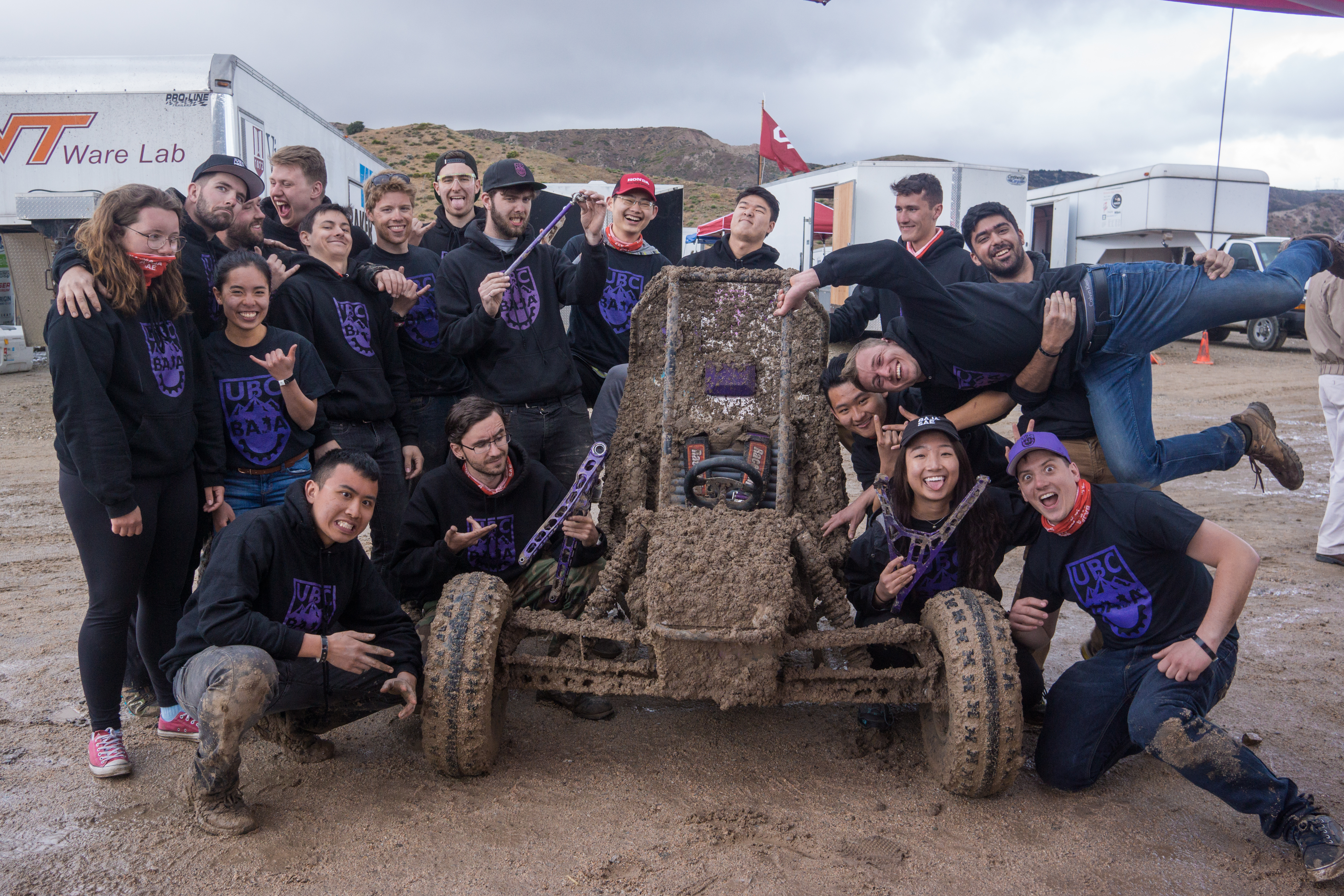 How the program has supported you
Our team goal is to design and build a baja vehicle to race at the international SAE Baja
Collegiate Design Series. For design and manufacturing, we placed an immense emphasis on
weight savings and improving reliability. It was a year geared towards optimizing parts such as
aluminum uprights, or gathering test data such as transmission tuning; all to maximize overall
vehicle performance.This year was especially significant for UBC Baja as the first time attending
two competitions. We aim for high performing scores at all component events from the Design
and Sales event, to Maneuverability and a 4 hour Endurance. In particular, the Dynamic and
Endurance event will push vehicle capabilities along extreme terrain such as rock gardens,
jumps, and wheel to wheel racing. PAF directly enabled UBC Baja financially to complete the
build of a competitive 2019 vehicle, as well as attend the second competition.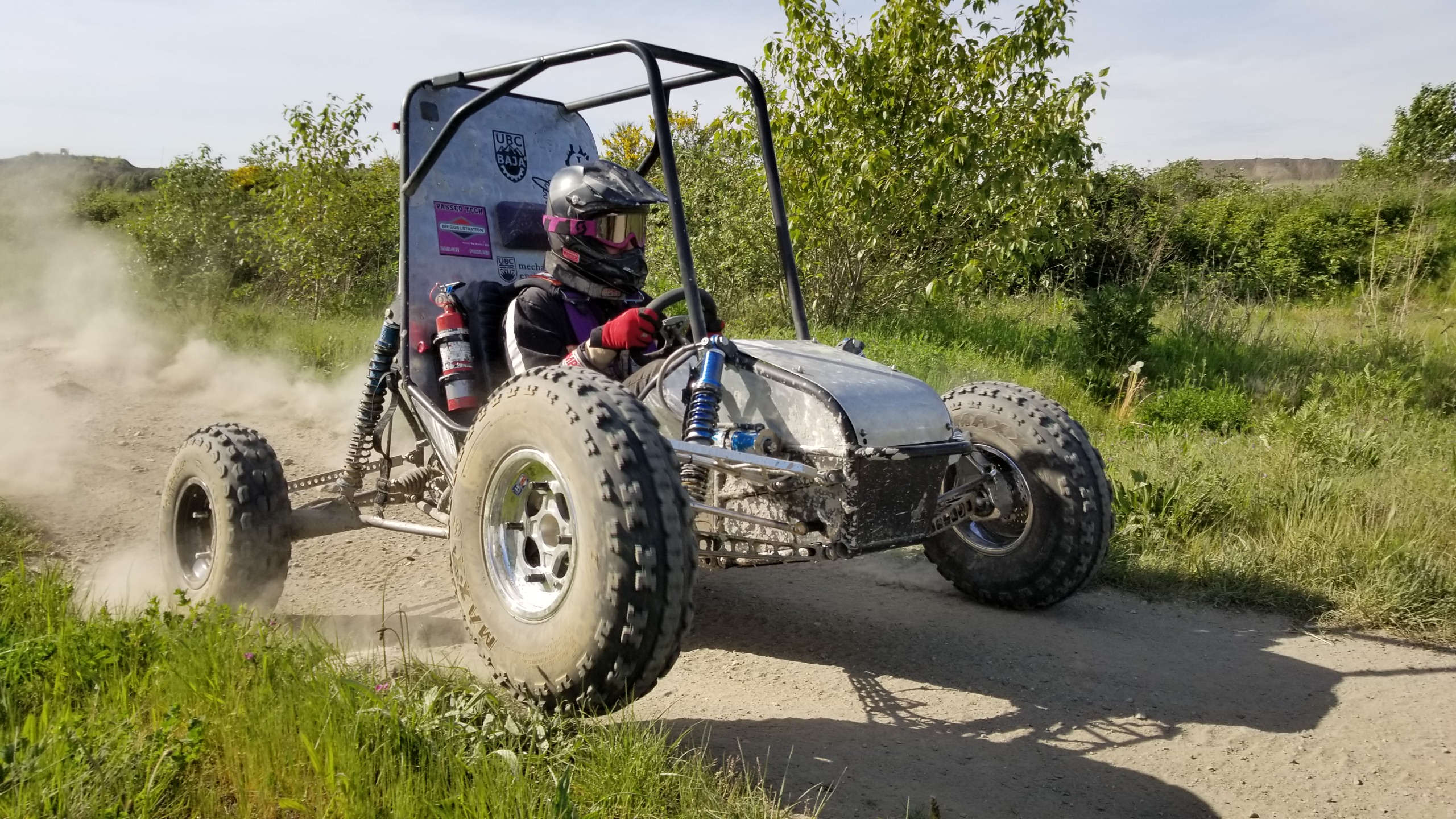 Outcomes
For the first competition in Gorman, California, UBC Baja placed overall with 47th, and second
competition in Rochester, New York with 41st out of 100 teams. The second competition
showed significant improvements in results in almost every event, which inspired innovative
improvements for leading years. The most out of any year, 20 students were able to go to the
competition. This allowed many new members to directly participate in the race, and see their
first time engineering designs perform against the gruelling obstacles of the track. Overall, the
team of 38 members applied real-world automotive design such as dynamic load analysis or
machining components. The team puts a large emphasis on passing on the knowledge that has
been developing on the team for years, which is achieved through design reviews and a
well-developed relationship between team leads and newer members. Another benefit students
have experienced through participation in the UBC Baja design team are job opportunities.