Amount of funding awarded
6,334.49
Budget Report
View budget report.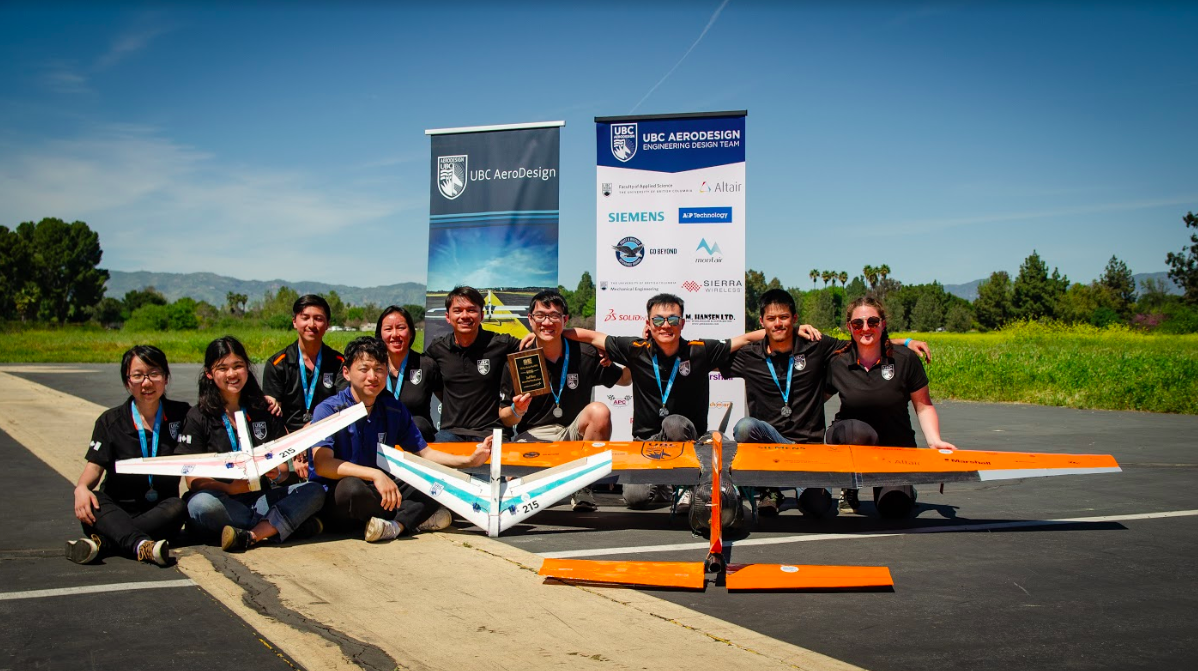 How the program has supported you
This year is the first time since 2006 that UBC AeroDesign has participated in a competition class other than the traditional Regular Class. SAE challenged us with a mission involving deploying supplies and autonomous gliders for humanitarian efforts. The team brought 19 (!!!) members to this year's competition in California as well as purchased enough materials and electronics to build 2 fully carbon-fibre aircrafts prior to competition, which was enabled by the funding from PAF. Through this incredible opportunity, we were able to represent our university at an international competition, gain professional experience by talking to industry members, and learn valuable lessons that will make our future team stronger.
Outcomes
DESIGN
Since this is our first year competing in Advanced Class since 2006, we are very new to carbon fibre and payload drop design. Due to these limitations, we decided to maximize our aircraft design process for reliability and simplicity instead of trying to optimize performance and weight. We were able to successfully build a hybrid aircraft structure using carbon-fibre moulding, balsa wood, and foam, and successfully drop payloads onto a target area. Unfortunately due to timing constraints, we were not able to successfully build an accurate glider landing system, which will have to be next year's primary focus.
COMPETITION
Due to adequate funding, we were able to take 19 members to our competition in Van Nuys this year. Through focusing on design validation, our team achieved an amazing 2nd place in design, 3rd place in the static events (design report & presentation), and 6th place overall.
TEAM
Through focusing on member mentorship and engagement, we are able to retain 40 of our 63 members this year for the upcoming year. In the short term, students on the team were able to gain technical skills through building the aircraft as well as communication, leadership, and project management skills that are crucial to a successful career. The skills and knowledge gained by our students this year will be passed onto future team generations through rigorous documentation and continuous mentorship.