https://toboggan.sites.olt.ubc.ca/
Amount of funding awarded
$9900
Budget Report
View budget report.
How the program has supported you
With the support of PAF, UBC Concrete Toboggan was able to fly 30 engineering students to the 2019 GNCTR competition held in Edmonton, hosted by the University of Alberta. As designs evolve year after year, it's necessary to design and fabricate innovative new components of the toboggan to ensure UBC has the most competitive toboggan possible. Purchasing of materials, tools and components was made possible by the PAF funding that was received. In addition to fabrication, PAF funding helped fund the transportation of our toboggan in its crate to Edmonton and back, as well as provide resources to develop our technical exhibition, promotional materials, and to allow us to purchase necessary safety gear to ensure students get safe hands-on learning experiences. WIth the support from PAF, the competition is affordable for students to attend and represent UBC to the fullest, and ensures the longevity of the UBC Concrete Toboggan team.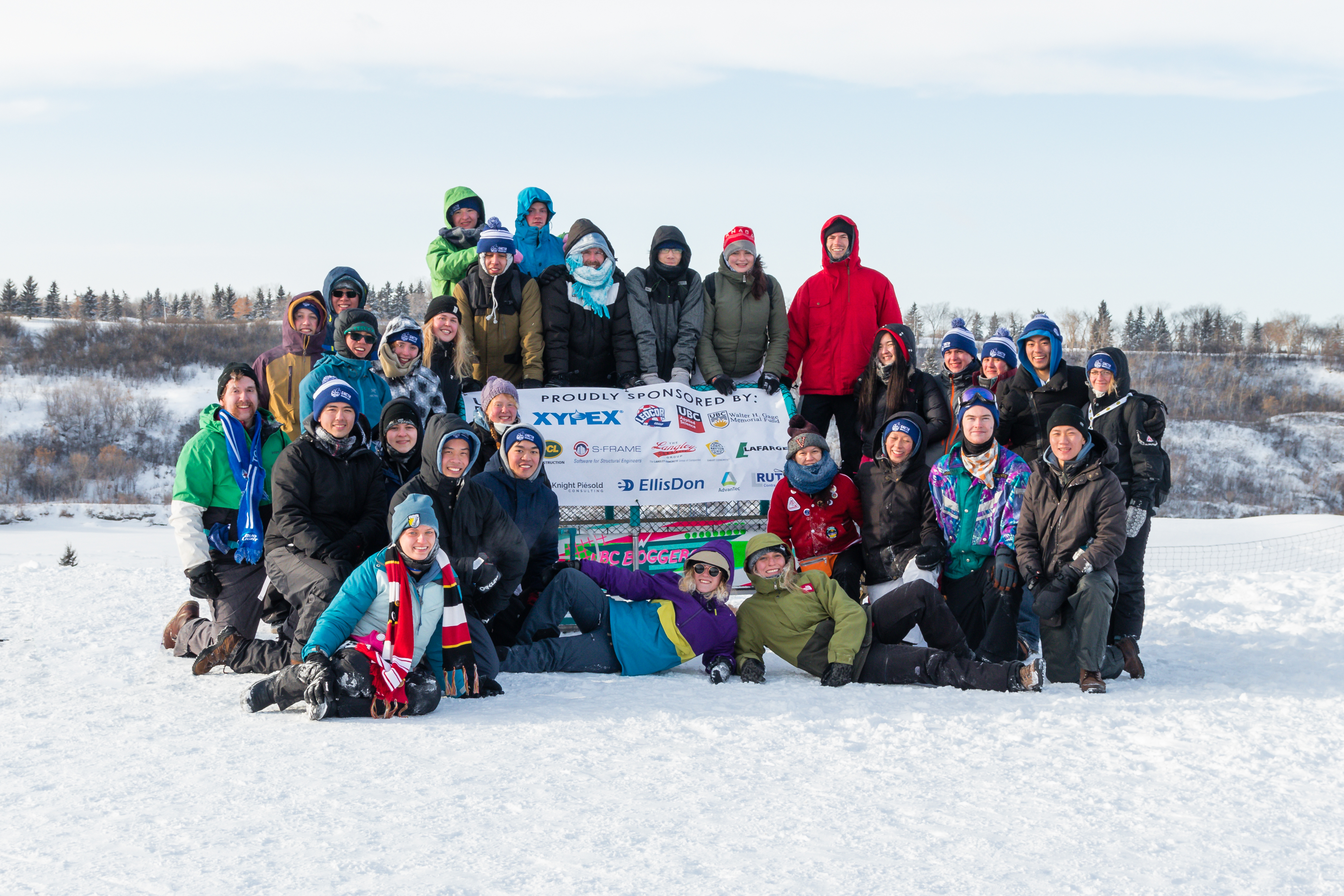 Outcomes
At competition, UBC Concrete Toboggan achieved success in several categories, notably:
-3rd place: Steering Design, Sustainable Design
-1st place: Most aesthetically pleasing Toboggan
While the team did not receive as many awards as we did at the 2018 competition, we attribute this to the increased competitiveness of the competition as a whole. Our designs improved significantly from the previous year; with our innovative roll cage and evolved steering design garnering significant commendation from design judges, industry representatives and other competitors. With the support from PAF, 30 Engineering students were able to learn design skills, practice hands-on fabrication work, and travel to Edmonton to represent UBC amongst 20 other schools from across Canada. Students also had the chance to meet industry representatives and network for future careers. We are excited to transition many of our returning team members into leadership roles across the team, to help them expand their talents.