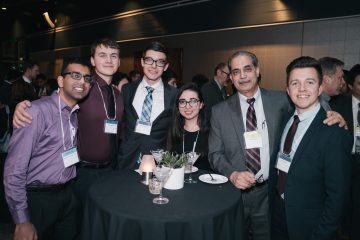 September 10, 2019
IEEE Think Engineering is an annual networking dinner that allows engineering students to: 1) connect with industry representatives from various sectors such as energy, electronics, software, and biomedical engineering, 2) develop the communication and networking skills that will benefit them throughout their careers, and 3) learn of new developments and opportunities in British Columbia's burgeoning tech sector. First held in 2006, IEEE Think Engineering has become one of the largest professional development events organized and hosted by the IEEE student branches at UBC, BCIT, and SFU in conjunction with the UBC Electrical and Computer Engineering Student Society.
September 10, 2019
This past year, UBC Unmanned Aircraft Systems designed and manufactured a quadcopter for national and international competition.
September 2, 2019
Raye is an autonomous sailboat designed to sail from Victoria to Maui during the Vic-Maui Yacht Race 2020.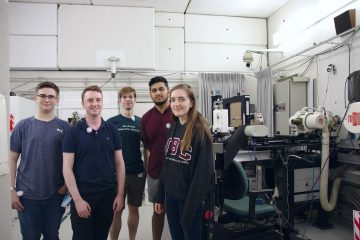 September 1, 2019
Semiconductor electronic components are susceptible to radiation damage which will ionise materials causing unpredictable behaviour due to bit-flips and latch-ups. The aim of this project is to research their behaviour in affordable off-the-shelf-components and devices.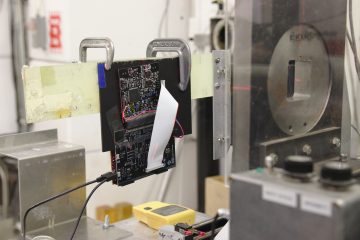 September 1, 2019
ORCASat is a joint project between UBC Orbit and its sister teams from the University of Victoria and Simon Fraser University. Its goal is to design a satellite for the Canadian Space Agency through the Canadian CubeSat Program. ORCASat is a multi payload Cubesat that will be able to calibrate optical and radio telescopes.
August 31, 2019
The 68th Canadian Chemical Engineering Conference gathered leaders and designers of chemical technology from around the world to address the need for effective process engineering while reducing the environmental footprint. There was a series of workshops, talks and an industry tour for students.
August 31, 2019
This project focused on creating custom servo motors for the arms of a humanoid home-automation robot. The custom nature allows motor properties that are not available "off-the-shelf" and at a feasible cost, as well as allowing students to dig deeper into electromechanical design.
August 31, 2019
The RoboCup@Home project allows students to apply and strengthen their knowledge of mechanical, electrical, and software design through the annual international RoboCup@Home competition. This project aims to develop service and assistive robot technology highly relevant for personal domestic use.
August 31, 2019
The Snowbots Mars Rover is a project where we enable students passionate about topics ranging from space exploration, to sample analysis, and from autonomous vehicles to robotics. This project aims to create a rover in order to foster talent and interest in the sector as well as to compete internationally.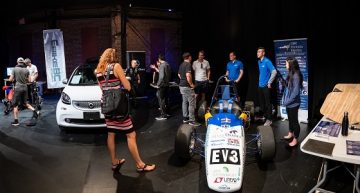 August 31, 2019
UBC Formula Electric is a student-led design team that works towards the design and construction of a fully electric Formula-style race car to compete internationally in the FSAE Electric competition. Luna was the team's first car to attend competition.